Conference Information
WESTERN UNDERGROUND COMMITTEE
FALL 2018 CONFERENCE
MARK YOUR CALENDARS FOR OCTOBER 2-5 FOR THE UPCOMING 2018 FALL CONFERENCE IN TUCSON ARIZONA, UTILITY HOSTED BY TUCSON ELECTRIC POWER. OUR PLATINUM SPONSOR IS WESCO.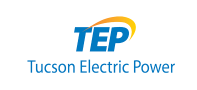 NOTE: THE WESTERN UNDERGROUND CONFERENCE IS BEING MANAGED THROUGH A WEB AND MOBILE APP NOW, CLICK BELOW TO REGISTER FOR THE CONFERENCE AND HOTEL AND SEE THE CONFERENCE DETAILS (AGENDA, SPEAKERS, EVENTS, MANUFACTUERS EXPO, TECHNICAL TOUR, FELLOWSHIP DINNER)
Click on the Agenda Button to see the DRAFT AGENDA for the 2018 Fall Conference, the Attendees Registration Button is now active for your registration.
REGISTRATION
Hotel reservations need to be made directly with the AC Mariott Hotel in Downtown Tucson, the conference room rate has expired.

THE SPRING 2018 CONFERENCE has completed.

Click below to see the video of the just completed conference.
MARCH 13-16
 _____________________________________________________________________________________________