Conference Information
WESTERN UNDERGROUND COMMITTEE
FALL 2018 CONFERENCE
MARK YOUR CALENDARS FOR OCTOBER 2-5 FOR THE UPCOMING 2018 FALL CONFERENCE IN TUCSON ARIZONA, UTILITY HOSTED BY TUCSON ELECTRIC POWER.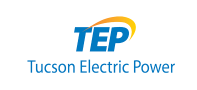 REGISTRATION
| | |
| --- | --- |
| ATTENDEES – COMING SOON | VENDORS – COMING SOON |
| | |
HOTELS
---

SPRING 2018 CONFERENCE has completed

Click below to see the video of the just completed conference.
MARCH 13-16
Hosting Utility:
Don't forget to register for the Pre-Conference Tour of TESCO Controls(Pedestal Manufacturer) 12:0pm – 3:00pm Tuesday March 13, with Lunch included when you register for the conference. 
This is for UTILITY MEMBERS ONLY!
12:00-12:45     Bus to TESCO from the Hotel
12:45-1:30       Lunch / Overview of Company
1:30-2:15         Tour TESCO Facility
2:15-3:00         Bus return to hotel
Click Button Below to go to the Event registration page for the Conference or for  just attending the Manufactures Supplier Expo, then come back to this page to make hotel reservations
NOTE: Vendor Tables are sold out 

Please contact Alan Kasanow with any questions.
For Hotel Reservations use Links below:
Full Conference Attendees only (Min 3 day stay) use Hyatt Place Hotel link below:
Cost $149 and $159
220 Conference Center Drive Roseville, CA 95678
Reservation cutoff date of February 23, 2018 – 75 rooms,(Minimum 3 day Stay) blocked for conference
RSVP phone number 916-781-6400 or 888-492-8847
Reservation group name is Western Underground Committee
************** Welcome Reception Hosted by*********** 


TUESDAY  March  13
TIME: 5:00 PM – LOCATION TO BE ANNOUNCED
 _____________________________________________________________________________________________
 Final Agenda For Spring 2018 Conference
Click button below to see the Agenda for the conference
______________________________________________________________________
Manufacturers Supplier/Expo – Vendors displaying their products and services –

VENDOR TABLES ARE SOLD OUT
Wednesday March 14 – 4:30pm – 7:30pm       
"Attend Manufacturer/Supplier Exhibit only"

–  $50 in advance or at the door.
Click on the logo below to visit the Website of our Platinum Sponsor Host

 
Click on the logos below to visit the websites of our Learning Session Hosts


---
Technical Tour –  Thursday March 15 – 12:30 – 4:30pm
Roseville Energy Park (REP) – The REP is a natural gas-fired combined-cycle electrical generating facility that consists of 2-natural gas and 1 steam turbine with a maximum output of 160 megawatts.
Folsom Powerhouse State Historic Park – Built in 1895, the plant, one of oldest hydroelectric facilities in the world, was one of the nation's first power systems to provide high-voltage alternating current over long-distance transmission lines.
---
Fellowship Dinner: Thursday March 15 – 5:30 pm  
Yard House 1100 Roseville Pkwy, Bldg. E
 

DON'T FORGET YOUR DINNER TICKET